The game cs go has significant differences from other games of the line. The difference is not only the new graphics, but also various modifications. This is due to the appearance of new types and weapons skins, as well as new modes of operation.
CS GO modes
At this point in the game there are 5 modes, which have some similarities among themselves, but also differences, naturally. Let's enumerate them: "Classic casual", "Classic competitive", "Arms race", "Demolition / Destruction of the object", "Deathmatch / Fight to the death".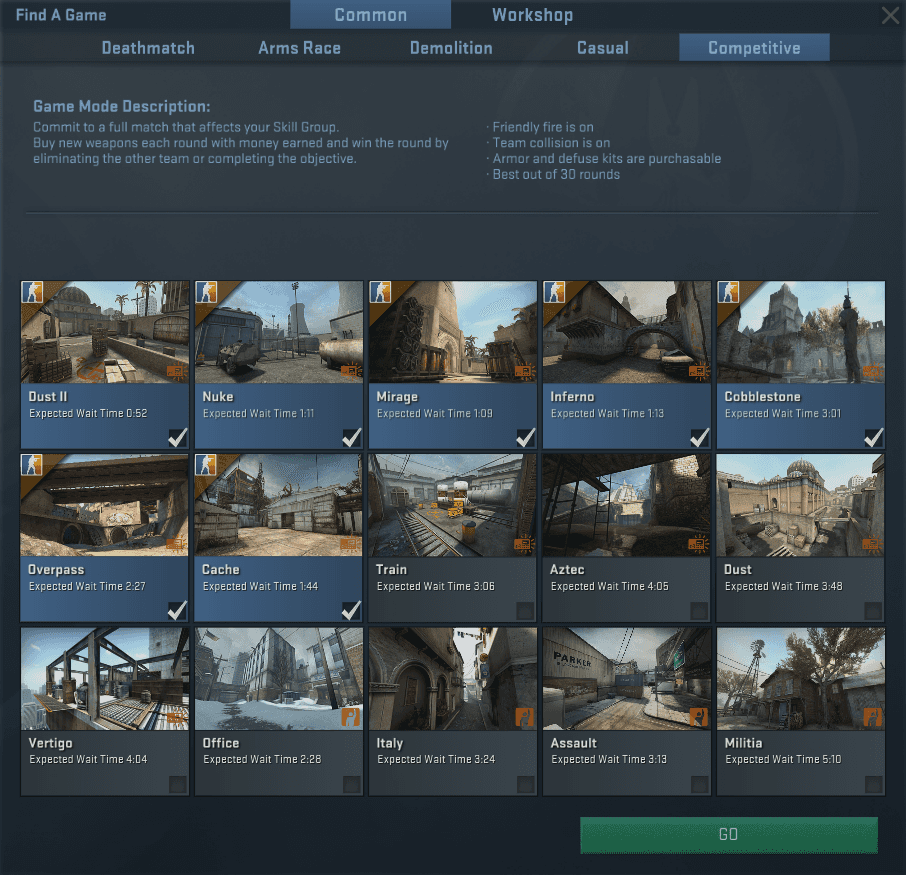 Each regime has its own goal in the round, and shooting takes place on different conditions. Note that the same card can not always be used in all modes. On some public servers, the settings may be different from the standard ones, but it will not affect the game and its purpose in any way. Developers of the game cs go in advance thought out the most convenient conditions for any player. If you do not like the parameters of the game in any mode, then you can find a more suitable mode from the list presented. Judging by the number of modes, you can say that they are similar to each other, but if you look more closely, they are completely different. Not for nothing that they were created, as separate "branches" of the game.

In some modes you will receive a different amount of money for killing an opponent, in other modes, money generally does not affect anything and therefore they are not there. There, money was replaced with keels, the essence is, if you want to shoot with more powerful weapons, you need to win or round, or kill a certain number of opponents. It all depends on the type of competition chosen. Each game is randomly assigned to you by other players, after which they are sorted by rank. Most often, players are selected for you, who have roughly the same skill in the game.



Each card has a classic scenario, there will be two teams: terrorists and special forces, each has its own goal. To play well for each of the parties, you need to try all possible modes in cs go, it's best to choose in competitive mode. In each mode there are unique tactics of fighting, to hold different weapons in different situations. The outcome of the battle always depends on the teamwork of your teammates, no matter what mode you play. Therefore, it is better to create your team in advance, collect your friends there and play ahead!