Sometimes there are times when players go to the game and watch the fact that there are incomprehensible changes in fps, despite the fact that yesterday everything was fine. All this happens because of the high var in kos. Initially its value is about 1-1.5. If you have this value exceeds the allowable, then you will certainly feel it when you play. It happens that the FPS falls after each completed round. If the frame rate ranges from 251-300 to 51-80 in 2 or 3 rounds, then you urgently need to know how to lower var in cs go. Let's look at why the var moves in k-go and what does it even mean?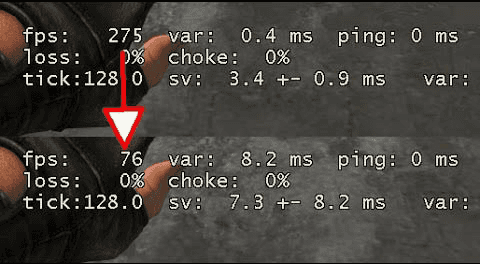 What is var in cs go
Many players do not know what var is and why its value can change at any second. More often than not, you pay attention to FPS and ping in kosu. Even if you have all these parameters, everything is fine, then the war can spoil your enjoyment of your favorite game. Because of the var, FPS will drop, especially in those moments when many players are playing on the server.
Var is a kind of counter that understands if there are any differences in the frame rate index. Even with a high frame rate, some players note that the var jumped from 2 to 5 and it was unreal to play. The normal value of the var is 1.5 units.
How to lower the var in cs go
If you saw that sv and var are red, then initially follow these steps:
Check for updates;
Go into the system settings and turn off all processes that load your memory and graphics card;
Check your PC for viruses.
Usually these actions are enough to lower the var if the problem was in your computer.
How to lower the var and remove the delay in the settings
The main reasons why the war increases, this is a problem with the "iron". To lower it, make all settings to a minimum. Then go into the game, create a map with a lot of bots, or go to a regular public and try to play. If the lags are gone, and the var decreases, then you do not have to do anything else.
If you like a beautiful picture and set the minimum settings you do not want, try changing each item in the picture below and observe the behavior of var.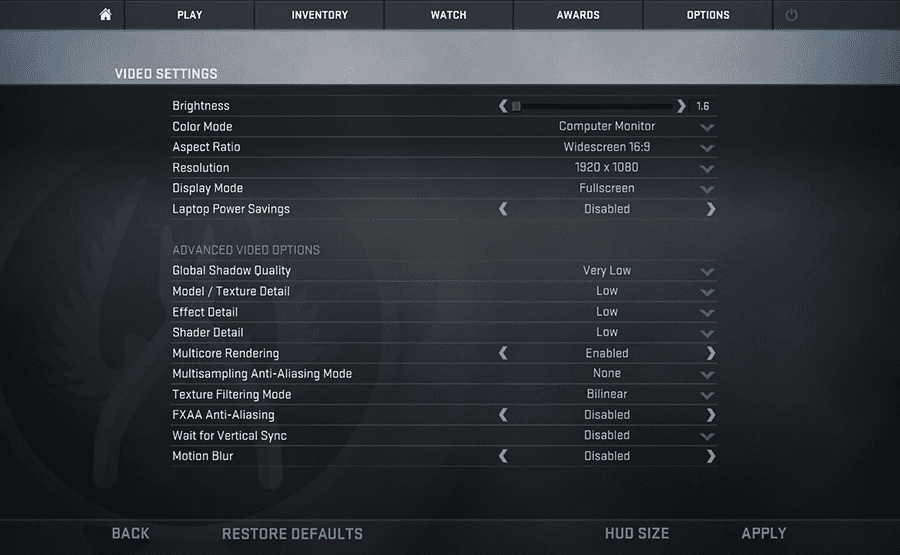 What to do if var in kc go jumps: console commands and setting fps in cs go
Let's analyze the most effective ways how to deal with the increased var in cs go. If the above methods do not help you, then carefully read the information below.
First you need to fix your fps. Most often, var has a dependence on a sufficiently large value of cpc. You need to go to the full server (20 people) and fix the minimum frame rate. It's better to check it out where there are a lot of game effects (smoke, explosions, blood, shots and so on). If you can not find it, create a map with the maximum number of bots.
Then use this command fps_max N, where N replace with your minimum fps and add 30% of the current indicator. Next, you will observe a slight decrease in numbers, but the smoothness of the game should improve noticeably. If the problem persists, try mat_queue_mode. Use the scorecard range from 5 to -5, so you can find the correct var and fps for you. By default, the client is set to 2.