ESL ESEA Pro League
Player efficiency
Detailed statistics of the maps
First half: 4 - 11
train
Second half: 4 - 5
Command
Player name
Kill
ADR
Deaths
K/D

Dignitas

8

---

16
Forecasts from analysts CSGO-FORECAST
Артём Котельников
Kotelnikov142347857

Россия, Кострома
---
По моему мнению тут команда TCM должны просто разорвать Dignitas, потому что TCM могут сейчас выиграть любую тиму которую им надо, чтобы остаться на 1 месте в ESL турнире.
Ахат Камалов
MrKamal

Россия, Казань
---
TSM is my favorite team that's never failed me,and I hope in the near future will not fail. And the Digi show while not the best CS. On train TSM well recently dealt with Fnatic,so that Digi won't be a problem I think. You can shed up to 50% of the top
Влад Лисинюк=)
lusunuk

Украина, Харьков
---
bo 1 Map (Train)
We begin to describe the team's top TCM team that won in themselves fnatikov, NPCs and FNG team in all the latest games from TCM Dignitas wins certainly SCI was already one meeting on the map Trein.
Dignitas, meanwhile, did not make us happy, lose the last time losing Flip 3 - 0 without winning even one map. Sadness for them.
TSM takes but who knows what will be on the game, general word for TCM (50% of the stamp)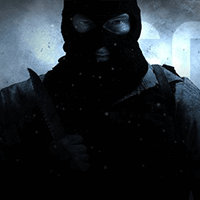 Oleg Nedashkivskiy
yO3

Ukraine, Malyn
---
TSM is now the strongest teams in the TOP. Dignitas is not bad, but they did not reach the level of TSM. By the same TSM recently won Dignitas on traine 16:12. Yes, and the remaining 5 games TSM and Dignitas, all won TSM.
---
TSM team in better shape than the team Dignitas. They have have a similar style of play and have a good game for both sides, but the TSM will be stronger. de_train - I would say a strong card team TSM.
Outcome: TSM win
---
#dignitas vs. #TSM. Enough interesting match, 2nd Danish teams, one of them, the top 1 in the country, the other top two, one of them showing great results and it #TSM. Map de_train, which #TSM simply punish all, they defeated a team with a score of 16:14 #fnatic. But #dignitas, they can say are not the same, the opponent will not force them. 75/25 #TSM.