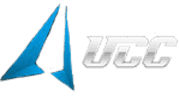 Uprise Champions Cup Season 4
Lista kart


Efektywność gracza
Szczegółowe statystyki na kartach
Pierwsza połowa: 12 - 3
overpass
Druga połowa: 4 - 0
Prognozy analityków CSGO-FORECAST
---
Epsilon now look nice and stronger opponents. Escape often losing lately and give the card is not the strongest contenders. It is worth noting that recently took place between these two teams play, which ended with the score 2-1 in favor of Epsilon. But do not think that the advantage of the Swedes great. Yet teams are about equal, so much to put on the Epsilon is not necessary. the team most likely will exchange peaks, and we will have to wait for the third - the decisive card. I advise you to confine a small bet on Epsilon, if> 65% of them. Otherwise, throw shirpa on Escape. My prediction: Epsilon (win).
Александр Бамбасов
Sanchez

Россия, Санкт-Петербург
---
Well there all probably remember prochnow meeting between these teams, when the match ended in favor of the Swedes 2-1, I think there will be a similar situation, they will again lose their top card and get another 3 cards. Today will not play BARBARR, instead it will play Jumpy which does not remember me in the game vs CW. Already another tournament and other priorities, and the tournament Uprise Champions Cup Season 4, as I noticed sometimes the drain. In these percentages match is better to skip or to fill in for escape, and suddenly there is a drain, and a pass.