ESL announced information about the format of the IEM Katowice 2018, which was changed after the number of teams increased. The first championship in 2018 will begin with a group stage in the GSL-format, in which the teams will be divided into 2 groups at a time, as before there were four groups of 4 teams in each. The winners of the groups will go to the semi-final stage of the playoffs, and the winners of the upper and lower net will play in the quarterfinals.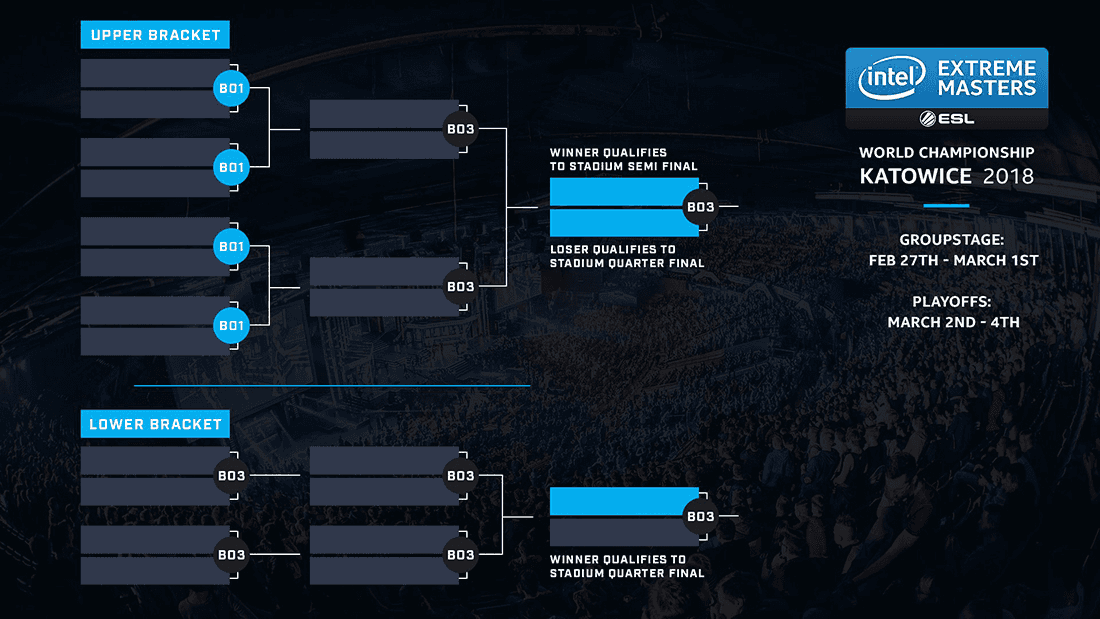 The stage of the playoffs, as usual, will take place in the traditional ESL format Single Elimination, in which the semifinal and quarterfinal matches are presented in BO3 format, and the grand final match is BO5.
It should be noted that IEM Katowice 2018 will be held from February 27 to March 4, 2018. 16 professional teams will compete for a rather large prize pool of $ 500,000 in the arena of Spodek Arena in Katowice, Poland. 8 teams will receive direct invitations to the tournament, and the rest will be selected after regional qualifications.