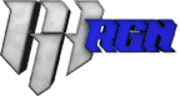 RGN Pro Series EU
Maps list

Player efficiency
Detailed statistics of the maps
First half: 9 - 6
cache
Second half: 7 - 3
Forecasts from analysts CSGO-FORECAST
Nikita Amonskiy
Mattwy

Россия, Одинцово
---
Oh, a good match. I watched the game Acer, they just tore down all the way. The soldiers are not in the form of lost GPlay. The final forecast - Acer.
---
Team play is not bad Acer recently. Here everything depends on the card, if the card will be their victory is assured. Good luck on rates and good mood. Sincerely MrCreek.
---
I think there will be a continuation of a series of victories the team Acer. Space Soldiers the whitefish with a team that is head and shoulders above them.
Денис Ганин
xexe69

russia, Krasnodar
---
Acer trashes everyone, they are in good shape, it can not be said of the Turks! they are frustrated and lost after losing in the finals of the salad dzhipley but again it BO1, the share of randomness there! Yet my word for Swedes