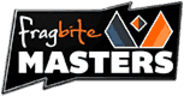 Fragbite Masters Season 4 Finals
Maps list


Player efficiency
Detailed statistics of the maps
First half: 9 - 6
mirage
Second half: 7 - 2
First half: 6 - 9
train
Second half: 10 - 4
Forecasts from analysts CSGO-FORECAST
---
If you think that HellRaisers not pull and it Easy for Natus Vincere - it is not.
A little about the last match TSM vs HellRaisers:
HellRaisers lost card de_mirage score (16 - 6), but was forced to sweat on the map de_cache, and lasted a little progravshih score (25 - 23).
In all the previous matches, HellRaisers us nothing good show.
As expected, Natus Vincere will go on the grid losers. The losing team fnatic de_dust2 (13 - 16); de_cobblestone (11 - 16)
HellRaisers will fight for victory, but Natus Vincere show the game to the next level of their opponents, and I give my word for it.
---
Yesterday, both teams were 1 game. HR played against TSM, and Na'Vi playing with Fnatic. HR lost 2-0, showed no games on mirage, but played very well in the cache, losing in the special stages. Na'Vi also lost Fnatic 2-0, but they proved to be not bad at all 2 cards yet to win it is not enough. Outcome: Na'Vi - win!