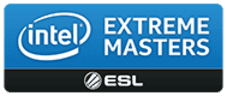 IEM Katowice 2017 EU Closed Qualifier
Liste Card


Effektivitet
Detaljeret statistik på kortene
Første halvdel: 10 - 5
mirage
Anden halvdel: 6 - 8
nuke
Første halvdel: 6 - 9
Extras. runder: 4 - 0
Anden halvdel: 9 - 6
Prognoser fra analytikere CSGO-FORECAST
---
This match opens the closed qualifying for ESL Katowice 2017.
What can I say about these commands? Heroic recently nabili your sniper, Friss, which showed dangerously unstable the game is often finished in last place of your team. But they took a CadiaN', whom I remembered as a weak player. Maybe something has changed. In General, this "Tim" showed good results against teams of their level.
The team also Epsilone gave their young talent Patikam, where he still gets used to play. These Swedes have a strong sniper BARBARR who always finds their frags.
Team yesterday broke here through the open qualification, where successfully performed.
Teams are about equal in terms of games, but for some reason I otdyhu superiority in the Heroic (perhaps because of the experience of the players).
Bet on Heroic. I do not recommend flushing, as you know, these guys can drain.