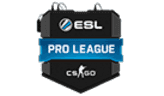 ESL Pro League Season 3
球員效率
卡上的詳細統計
上半場: 7 - 8
mirage
下半場: 3 - 8
分析師預測CSGO-FORECAST
Илья Зверев
vigonradov

Россия, Москва
---
The Format Of BO1. This match will decide the level of preparedness and the shape of the team . Razbam the match. The flips a bad situation in the ESL and they need to gain victory . This match is no exception , the flips began beating a strong team mame in 2 matches. Yesterday after beating SK in a format BT3 on their che peak. SK not nailuchshei form. They have a lot of lesions on the account. And I cast a vote and add confidence for the cards . She's strong for Flips. Summary : ( Win ) risk ; below average.
группа по прогнозам Russian Sokrat

---
Just want to say that to be confident in FlipSide is not necessary, since the Mirage SK played well and could easily win it. SK The current form leaves much to be desired, permanent loss and not the most powerful for their teams, but on the contrary FlipSide appear healthy and have in recent times during many victories. Mirage both teams played about the same, but the last matches of SK on it play better, and in many ways so this game takes a big risk for rates. Not the best peak to FlipSide, so put a lot I do not advise. The current form: FlipSide> SK; Meeting each other: FlipSide> SK; Map: FlipSide <SK. My prediction: FlipSide (win).