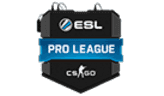 ESL Pro League Season 3
球員效率
卡上的詳細統計
上半場: 1 - 14
train
下半場: 1 - 2
分析師預測CSGO-FORECAST
Роман Шрамко
axlli

Россия, Ростов
---
Renegades have recently had a match on the card , with Splyce team and they won it easily 16-4 . In the last five games with two wins and 3 losses . However, in the last two games won, it seems to me that the guys took up the game and will now be sweating . At NRG is now recession, even of the last five games have three , but more strong teams did not show resistance . Though before that, surprisingly took the game 2-1 at the Luminosity. On the map TRAIN better statistics in Renegades. Not much, but better. The team is now declining. Therefore , in my opinion , will win the Renegades team .
Глеб-J Савушкин
itisnowornever

Россия, Югорск
---
Tournaments: ESL Pro League Season 3 "8 spots for the LAN Finals ($ 750,000 total prize purse)«
Best of I
Map: train
Online / LAN - Online
Team: NRG
Players:
Fatih '' gob b '' Dayik [0.82]
Nikola '' LEGIJA '' Ninić [0.93]
Justin '' just9n '' Ortiz [1.01]
Peter '' ptr '' Gurney [1.05]
Samuel '' SileNt3m '' Portillo [0.97]
Team rating: 4.78
Player ranking: 0.956
The last team meeting
NRG / Cloud9 [dustII 9-16; cache 9-16]
NRG / BOTS [cbble 16-10; dustII 16-13]
NRG / MAnimosity [cbble 16-4; dustII 16-10]
NRG / Selfless [inferno 5-16; dustII 18-22]
NRG / Winterfox [inferno 16-12]
Team: Renegades
Justin '' jks '' Savage [1.11]
Aaron '' AZR '' Ward [1.07]
Karlo '' USTILO '' Pivac [1.05]
Yaman '' yam '' Ergenekon [0.98]
Chad '' SPUNJ '' Burchill [0.90]
Team rating: 5.11
Player ranking: 1,022
The last team meeting
Renegades / Splyce [inferno 16-6]
Renegades / Splyce [train 16-4]
Renegades / TeamSM [cbble 16-19; cache 16-4; pass 10-16]
Renegades / Tempo Storm [cbble 9-16; inferno 14-16]
Renegades / Liquid [dustII 7-16]
Analytics:
Renegades
Enough strong team from Australia. Renegades have some good examples, and I think these guys may soon break into the top teams in the world. Regarding the train card. The team renegades on this map of the victory over the team of TSM (A in the match for SCI played Adren so that it can be considered an achievement. Against Adrena with account win) and victory over Luminosity Gaming team. The rest on the little things. In total we have 7 wins and 5 losses on the train map of Australians teams face.
NRG
Not a bad multinational team. The last in the line top 20 teams in the world. The team plays a wonderful experience smeared player of German nationality - Fatih '' gob b '' Daiki. I think guys are very good. What is it with guys train'om. Victory over the CLG and Winterfox and the rest - a disappointing defeat. guys really need a victory in this match, in fact as well as Australians.
Bottom line:
On the train I'm on the team renegades.
Rate: The recommended rate - 10% of the bank's team Renegades
Good Luck and Have Fun!