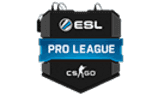 ESL Pro League Season 3 Finals
球員效率
卡上的詳細統計
上半場: 6 - 9
cobblestone
下半場: 1 - 7
分析師預測CSGO-FORECAST
---
I can only say that Astralis lost and then Optik netnut , because it's already played out of the team and will tear them because Astralis all the other 3 games will just rant and Manati. According to the skill they are fine but I'm sure whatever the team would not come out for the optician is a sin and trouble.
группа по прогнозам Russian Sokrat

---
OG unexpectedly knocked Astralis, which played very badly. As for the G2, then they are no less sensationally knocked LG, but this effect is an excellent game of the French. As I expected, G2 are well prepared for the tournament, so I think it will advance to the playoffs. On current form, it is clearly stronger now French must therefore win OG. My prediction: G2 (win).