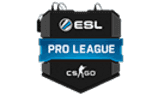 ESL Pro League Season 3 Finals
卡冊


球員效率
卡上的詳細統計
上半場: 5 - 10
cobblestone
下半場: 5 - 6
上半場: 2 - 13
overpass
下半場: 2 - 3
分析師預測CSGO-FORECAST
Darth Vader

---
I think that in this match will win NiP.
NiP in the European division reached the 1st place with 19 wins and 3 losses in the last 10 games scored 8 victories. As I think NiP will win, even though the game against sweaty Liquid. And not a very good game against Fnatic, though victorious. As for me, their game against Fnatic I did not like, seemed weak. Most of the games was held in VO1 mode in most Luminosity BO2.
Luminosity also held in the North American Division first place with 16 wins and 4 losses. Luminosity in the last 10 games have shown good statistics 9 wins. The last game I liked more than the game NiP.