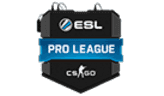 ESL Pro League Season 3
球員效率
卡上的詳細統計
分析師預測CSGO-FORECAST
Андрей Смолянцев
vegace

Украина,
---
I absolutely agree with the coefficients on sites, both teams are good, both have not played on Dust2 and both are not out of the group at the IEM, funny. There will be a battle between experience and youth, as practice shows, the experience takes its NiP and must take a card, but keep in mind that there BO1 match (random), in the format of the card 1 - 1 game. The Faze Clan have great players who can show a valid, very game, and I want to emphasize Fox`a Rein`a whose individual skill rolls, but Friberg, Forest, Get-Right and Xzist already 2.5 years together, giving ADVANTAGES, unlike of their rivals, which are constantly undergoing change in the team. Map, Dust2 one of the most balanced maps in CS: GO, where everything has been tested and will win timppley and skill that have more than NiP Faze. Outcome: NiP win, the rate of 15-20%.
группа по прогнозам Russian Sokrat

---
Still, I decided to make a prediction on this game. It will be held in BO1 format Dust II on the map. It amazes me why no one believes in Faze, now have unrealistic Malenik coeff. It is worth noting that NiP already quite a while not playing Dust II (from 2015), but Faze played it recently at IEM Katowice in 2016 and defeated it in the special stages Tempo Strom, and a strong team (they were out of the group at this tournament) and Dust II is their best card. The balance of forces in the match 50-50, so why not throw on shirpa Faze?