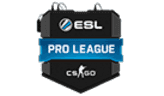 ESL Pro League Season 3
球員效率
卡上的詳細統計
上半場: 5 - 10
train
下半場: 11 - 3
分析師預測CSGO-FORECAST
Вова Тетеревёнков
qw3ko

Россия, Североморск
---
Na'vi should take this map, they are more prepared than the guys from Sweden. To put not a lot. Up to 15% of the Bank.
группа по прогнозам Russian Sokrat

---
Today we have a match in the tournament ESL League Pro Season and will be played on BO1 Train map. Na'Vi are now at # 2 rated hltv in the world and at times show a good game, but the problem is severe nestabtlnost. NiP is signed pyth, which did not really show and can not hardly beat Mousesports. As for the maps, both teams played it well, but lately Na'Vi peak this card more often, so the balance of power about 55-45. But as I already spoke skill is stronger Na'Vi and this superiority is enough suschetsvenen. But I have such a small Staal arotsent only due to low stability, so do not pour a lot of Ukrainians, because it is always very dangerous.