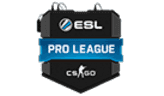 ESL Pro League Season 3
球員效率
卡上的詳細統計
分析師預測CSGO-FORECAST
Андрей Смолянцев
vegace

Украина,
---
Let's start with the fact that Na'vi spent 3-4 place with IEM, which is quite bad for them the result and they will learn from my mistakes. Dust2 is a good map, as Na'vi and Faze and will solve the teamplay and skill, which more Ukrainians. Each small detail that will solve all: the tournament takes place over the Internet, not Lana.Take into account that ping in Ukraine less than Portugal, where three players now on Bootcamp at Fox'a + DDoS Faze in the game with NiP. I think Na'vi wines, but be careful, it's Na'vi. Summary: Na'vi win, 10-15% of the inventory.
группа по прогнозам Russian Sokrat

---
In general, today we have a match in the tournament ESL Pro League Season 3, and it will be held in BO1 format Dust II on the map. It is noteworthy that Faze strongly underestimated, because the team is playing very well, and if not DDOS, they could beat the NiP, since We started better. As for the Na'Vi, it is a very unstable team, and they are not pleased with my game the last major, miraculously beating Tempo Storm, who had to go to the semifinals. Peak card is good for both teams, because the Ukrainians and Faze appear on Dust II cool. Still today Na'Vi stronger opponents, so in theory we should take. But I can not come to terms with coefficients that are unrealistic inflated by Na'Vi. Players: Na'Vi = Faze; The current form: Na'Vi> Faze; Map: Na'Vi = Faze; Meeting each other: no. My prediction: Na'Vi (win); My bet: 1-5% on Faze (low), because may take, and the coefficients absolutely overdone.