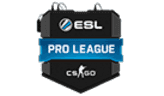 ESL Pro League Season 3
球員效率
卡上的詳細統計
分析師預測CSGO-FORECAST
Андрей Смолянцев
vegace

Украина,
---
Map Dust2, again most balanced card in CS: GO, which will decide the individual skill and team play. At Astralis it will be higher than those of their rivals, but I want to emphasize something that Astralis have not had the games on this card that can be said about mousesports, whose win rate composes 65% + wonderful and has a non-game NiKo on this map, but again, the game is in BO1 format that randomness meeting between the teams. Outcome: Astralis win, risk, up to 15% of the inventory.
группа по прогнозам Russian Sokrat

---
Before this match the teams will meet at the Mirage. Here we Dust II. The situation is about the same as with the Mirage. Both teams know how to play these cards and play them well. But now Astralis objectively higher on its head spoernikov. I do not think that they will merge Mousesports at his peak. Players: Astralis> Mousesports; The current form: Astralis> Mousesports; Meeting each other: Astralis> Mousesports. My prediction: Astralis (win); Summas rates: 15-20% of the inventory (average).