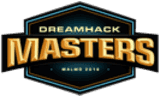 DreamHack Masters Malmö 2016
球員效率
卡上的詳細統計
上半場: 12 - 3
mirage
下半場: 4 - 4
分析師預測CSGO-FORECAST
---
 think that there's not a paint do not need anything : D
majeure champions played against the Chinese team.
Ez win for LG.
---
So the first qualifying match.
LG-TyLoo
After that show on MLG LG, I ponder long Daumana not necessary. And spoil LH statistics likely will not.
Brazilians superior team around team TyLoo.
322 ... unlikely.
But pouring on CSGO lounge sense I do not see because Kof 70+
Just look at the beautiful game.
Bottom line:
LG WIN
Risk: 3/10
Good luck LG!
группа по прогнозам Russian Sokrat

---
This match will be decided on a major output, so the top teams it does not make sense to merge. LG have every advantage over the opponent, and my vote goes for them. My prediction: LG (win).