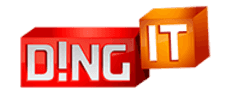 D!ngIT $2000 Weekly Cup #16
球員效率
卡上的詳細統計
上半場: 7 - 8
mirage
下半場: 9 - 5
上半場: 8 - 7
overpass
下半場: 4 - 9
分析師預測CSGO-FORECAST
Ростислав Поляков
Swork

Россия,
---
KILLERFISH vs Evolution
D! NgIT $ 2000 Weekly Cup # 16 - Upper semi-final
Game format: BO3
Kfish: TONI, tahsiN, tiziaN, stfN-, Kirby - 204,9 hours
Evolution: CyberFocus, spaz, archieeee, fix, s1mple - 324,2 hours
CSGL: KF 63-37 Evo
HLTV: KF 30-70 Evo
Analysis: So the weekly tournament D! NgIT with prize money of $ 2,000. Played by two teams, the German and Ukrainian KILLERFISH Evolution. According to statistics from KF things are bad, victory over Playing Ducks 2-0, Reason 2-1, draw Planetkey 1-1, and losing in a sweaty Reason 19-22 fight and defeat Space Soldiers 2-1. Losing SS is disgraceful in my opinion, given that the SS is much worse in terms of the game compared to KF. Evolution has a draw with eBettle, FlipSid3, victory over defeat, and Reason Dobry & Gaming. Plus Evolution plays s1mple, and that's a big plus to the team of Ukraine. For hours on Evolution advantage of the 100-plus hours. Evo also plays a full staff, is also good. What can I say about KF, as far as I know the new team, their morale will be lower than the Evo. Here I do not see how Evo can lose. But it is better not to risk it, fill it with 10-15% of the top.
Risk: High
The rate of 15-20%
My bet: $ 0.3 (started with the rise of shirpa, each forecast will be writing about the success (although crap idea actually))
Николай Шаляев
KeNobi

Россия, Магнитогорск
---
Now I read the comments - I was horrified. Do not write if you do not know. Worst players and there is Evolution, it's all about copyright, just before the Evo was different, he collapsed, took the Simple, and the title retained. Here, they have to correspond everywhere under "Worst players". Read the analyst senior forecaster - I was horrified. Guys, remember how the guys from Evolution tore apart F3 on Bo2, further Property. This is a really strong team, it played really skilled guys. You know, now will play two teams, one of them is absolutely head and shoulders above his opponent. These guys know how to fight and give a beautiful Komaki.