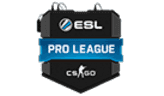 ESL Pro League Season 3
球員效率
卡上的詳細統計
上半場: 12 - 3
inferno
下半場: 4 - 3
分析師預測CSGO-FORECAST
Nariman Bun'S
#Nariman#~Bun>S

Россия, Иркутск
---
The match will be quite interesting. G2 team is now in good shape and show a decent game. Team dignitas recently weaker its rivals, notably in their recent matches. BO1 Map: Inferno. Judging from their personal meetings, on this map always won G2 team. Forecast: G2 (Win). The rate of 15 - 20% of the inventory.
группа по прогнозам Russian Sokrat

---
Dignitas have problems lately, and they often lose. G2 on the contrary, in recent years have many victories and act cool. Still controversial match, since Dignitas can show a good game and beat the G2, so I'll start from the many cards. Dignitas has long played Inferno and the last match held on her badly. G2 also play this card very well lately. In general, I give G2 a preference for the current form and spades.
---
Hi people. The first match my analytics. Just want to say that the game is very controversial. Let's look at everything in order. The match of the ESL Pro League Season 3 for points in their grid and will fight both the composition of the receiving points in its favor. So, we turn to statistics, which Glos that the G2 took 2 last meeting on de_inferno. I also want to note that the Danes were bad last matches on the card. It is necessary to indicate that Dignitas lost this map Australians. Which are not obvious rivals such composition as G2. In general, the game is very controversial, but an advantage for G2