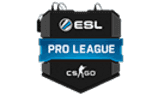 ESL Pro League Season 3 Finals
球員效率
卡上的詳細統計
上半場: 7 - 8
mirage
下半場: 9 - 5
上半場: 13 - 2
cache
下半場: 3 - 4
分析師預測CSGO-FORECAST
---
Won't a lot of water to write , and will write to you all clearly what would you do insights . The card is already selected

Liquid removed Inferno
2. fnatic Dust2 removed
3. Liquid picked Cache
4. fnatic picked Mirage
5. Liquid removed Train
6. fnatic Cobblestone removed .
I saw how the team played on these maps I do not know why the peak fnatic Mirage , since Liquid is also a very good game its a good game-cache . Based on this I can conclude that the game will be sweaty and I neudivlyus what will 3 map that both teams generally play poorly.
What I wanted to say about the asset of players from Fnatic all have at least 75 hours to a maximum of 101 hours , while Liquid is not more than 70 hours . The most important thing Fnatic is already all online and in the CC ie they train , but their opponents are not even on the network .
The skill on both teams unstable, and I have nothing to say except that team-it's a top team who can beat anyone if they go and also their opponents also.
6.Most importantly, this match will decide who will fight in the play offs. My voice over-I suggest to put that-to win at least 1 map.

P. S. good luck and good bets , I hope you were helped by my prediction.