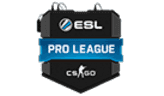 ESL Pro League Season 3
球員效率
卡上的詳細統計
上半場: 7 - 8
train
下半場: 6 - 8
分析師預測CSGO-FORECAST
Илья Зверев
vigonradov

Россия, Москва
---
This forecast may spoil my status , but map the soul train look at the SC game on match of the Mirage even if it is drained because I threw to F3 for 1 match. But on the 2nd leg of the IC . well the map is Mirage and they can pick them up. Summary: don't want to write the SC wine is just 51%. The Risk Is Huge. I make this prediction because I don't who decided not to make a forecast.
группа по прогнозам Russian Sokrat

---
Just ended meeting of these teams in the Mirage, which won FlipSide. It is worth noting that, unlike the Mirage, Train FlipSide do not play so well, but SK naooborot play it often enough, but now the Danes are not in shape, and they play on the Mirage I was very disappointed. In general, the advantage of the SK on the map, but in its present form for FlipSide, a dangerous rate, not exceeding 10% of the inventory.