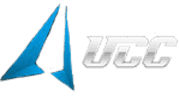 Uprise Champions Cup Season 4
球員效率
卡上的詳細統計
上半場: 7 - 8
cache
下半場: 9 - 4
上半場: 13 - 2
cobblestone
下半場: 3 - 1
分析師預測CSGO-FORECAST
Роман Шрамко
axlli

Россия, Ростов
---
ATN , this game is not necessary, since the more they will not fall , but the fact that they show good results in the last games , I was a little annoying. They may show a good game , even where her show later . But Poles in vsevoobsche shokolode , they won the lightweight tournament , and probably relax . Although I hope that they will meet today and take this game . Skill and tactics as the Poles better .
группа по прогнозам Russian Sokrat

---
ALTERNATE aTTax won the last two matches at the AGG with a total score of 4-0. The Germans have a good game and are in a good form of a game. With regard to the DG, they are now at the peak of his form. I do not remember that the Poles were so cool. Now they can even compete with the teams T1, so beat ATERNATE aTTaX they are quite capable. Are advised to limit the average rate, as the Germans are now in good shape. My prediction: DG (win).
Papin Shmuck

Беларусь,
---
If you look at the team , then vposlednee time both began to surprise his game , bylshie csgl took na'vi , and attx good cs , can be given 50/50 , you can not pour a lot on att