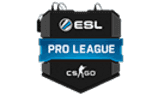 ESL Pro League Season 3 Finals
球員效率
卡上的詳細統計
上半場: 6 - 9
inferno
下半場: 1 - 7
分析師預測CSGO-FORECAST
группа по прогнозам Russian Sokrat

---
In this meeting, meet Astralis vs OpTic .What can you say about Astralis a very strong team which can win all .Lately all victories except yesterday against NIP .The match was sweaty , but unfortunately the opponents were of Sobranie .But the OpTic is not so good the last 4 games lost . What can you say about the ESL Pro League Season 3 Finals with the Foundation 1. $200,000
2. $90,000
3-4. $44,000
5-6. $36,000
7-8. $31,000
Based on these facts , I conclude that this tournament is important to all , due to the fact that a large prize pool and I think OpTic will take the last place and they will suffice but here I think the final will be Astralis and the NIPs. What can you say about the skill of the teams . Astralis much stronger opponents and will tear their just to easy .My advice to those who need to raise money to put on Astralis there is a 99% prohodimost .

P. S. good luck and good bets.