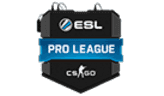 ESL Pro League Season 3
球員效率
卡上的詳細統計
上半場: 7 - 8
mirage
下半場: 9 - 4
分析師預測CSGO-FORECAST
Андрей Смолянцев
vegace

Украина,
---
In my opinion it is obvious game where Astralisy take the game without any problems, this team has shown itself perfectly IEM, which came from the group of 1 place. Astralis play well at the Mirage, where he once played up Mauz. Mauz But of course we can not be underestimated as a team, but training, individual and team skill exceed Mauzsport + for this is, that the guys in the team are constantly together, and in fact they menyaetsya only name that can not be said about Mauz. In general, I think that Astralis wines, 15-20% of the equipment can be supplied.
группа по прогнозам Russian Sokrat

---
After we majeure continues ESL League. The match will take place at the Mirage in BO1 format. It should be noted that this map both teams are playing well, but now Astralis are at their peak. They act out unrealistic cool games and show the skill level of the T1 command. Mousesports were unsuccessful at the last major, taking off from the group. Players: Astralis> Mousesports; The current form: Astralis> Mousesports; Meeting each other: Astralis> Mousesports. But children do not underestimate the Germans, because Mirage is one of the strongest of their cards! My prediction: Astralis (win); Bet: 15-20% of the inventory (average). Good luck in the rates!
---
Here Astralis clear favorites, the guys are in good shape continues to gain momentum, carrying all in its path except the Swedes (Fnatik) Despite the fact that there VO1, have very little chance Mauz obynrat their opponents, only if Astralis nanet not suffer garbage. She and the other team is playing well on this map, so the match will be interesting) Bet on Astralis 10-15% of the stamp