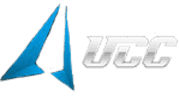 Uprise Champions Cup Season 4
球員效率
卡上的詳細統計
上半場: 7 - 8
cache
下半場: 9 - 1
上半場: 7 - 8
cobblestone
下半場: 4 - 8
分析師預測CSGO-FORECAST
---
We can say with confidence that ATN has very little chance to take this match.Ence gaining momentum with each match played harder and better together.And ATN much worse.Of the latest games it is possible to allocate a victory over the HR,but I don't think HR then was sweating heavily.In General,paint is nothing more,I think,will win ENCE.
группа по прогнозам Russian Sokrat

---
АТН последние матчи отыгрывает вполне неплохо, показывая, что эта команда может побороться даже с лучшими Т3-Т2 командами, но обыграть Ence, которые находятся сейчас в лучшей за все свое время форме, будет очень сложно. По форме явное преимущество за финнами, плюс ко всему по личным встречам Также Ence 3-0 лидируют. Мой прогноз: Ence (победа).
Артем Богданов
SpIkeOnE

Россия, Новокузнецк
---
Finns just handsome, what was the match against the poles, I looked worried, but it was really the clash of teams one level, the Finns showed a good ideas, good shooting there were certainly problems a few rounds on Mirage with the world, but in General the game goes, the Germans against this background, skoromniy, weaker teams beat stronger but who are struggling to lose