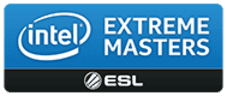 IEM Katowice 2017 EU Closed Qualifier
kortet Lista



Spelare Effektivitet
Detaljerad statistik på korten
Första halvlek: 7 - 8
mirage
Andra halvan: 9 - 2
Första halvlek: 8 - 7
cache
Andra halvan: 4 - 9
Första halvlek: 10 - 5
overpass
Andra halvan: 6 - 1
Prognoser från analytiker CSGO-FORECAST
---
I don't like the game Mousesports in the major. Plus they got rid of their veteran ChrisJ, who was on the team the longest (In fact, I don't understand the logic. Mouse kicked while not speedy, can not see anything to them!)
Fnatic, however, pleased with his victory. They showed their maximum. 3-4 the place is quite good. Maybe they could make the finals, but not via Astralis which showed iron game. In any case, the Swedes showed the game 3 times stronger than Nico and co.
Also the rumor is that Niko is looking for a new team, so maybe he lost the motivation to haul this dead weight on her, as it's clear that the team does not pull.