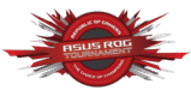 ASUS ROG Summer 2016
kortet Lista


Spelare Effektivitet
Detaljerad statistik på korten
Första halvlek: 6 - 9
cobblestone
Andra halvan: 10 - 3
Första halvlek: 3 - 12
nuke
Andra halvan: 13 - 2
Prognoser från analytiker CSGO-FORECAST
Андрей Тараненко
KVIST

Россия, Кандалакша
---
Well, perhaps the most stressful for today's match!
Ence The team is currently in good shape and confidently beat their rivals, while the Epsilon team is also not far behind them, but it really plays like a chur not confident!
My vote for Ence! Team long familiar to all, and acts out to be good!