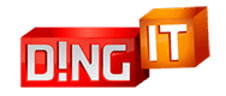 D!ngIT $2000 Weekly Cup #21
Lista de cartão



Eficiência do jogador
Estatísticas detalhadas sobre os cartões
Primeiro semestre: 10 - 5
mirage
Segundo semestre: 6 - 8
Primeiro semestre: 8 - 7
cache
Segundo semestre: 0 - 9
cobblestone
Primeiro semestre: 5 - 10
Extras. rodadas: 11 - 8
Segundo semestre: 10 - 5
As previsões de analistas CSGO-FORECAST
---
Peter did not show a stable game ( 5 matches 2 lost and 1 draw ) No Problem ! unlike its rival show a stable game ( 5 matches prioigran 1 ) According to the statistics of teams , as a single organism . The team Peter k / d from 0.97 NP ! 1.1 On how many cards win situation for NP! much better than Peter .
I think the outcome is obvious.
Никита Сардарян
nikitasardaryan

Россия, Москва
---
Hi ! For a long time I have not laid out forecasts, but that's decided.
Peter vs. Noproblem
The match promises to be interesting. Much of this match can not say, but it is clear that the game is not very coordinated, Peter and uncertainty - in my opinion. And as I understood Noproblem new team, which by the way is not bad himself showed. Plus of Peter left their captain Spiker if I'm not mistaken. For hours there is still better at Piter, too, but not much, on average, Peter 70ch have Noproblem average 55h. Especially Peter loves to merge and NoProblrm need to show a good game.
My bet $ 12 on Noproblem.
Successful bets!