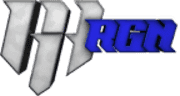 RGN Pro Series EU Closed Qualifier
Lista de cartão


Eficiência do jogador
Estatísticas detalhadas sobre os cartões
Primeiro semestre: 10 - 5
mirage
Segundo semestre: 6 - 5
Primeiro semestre: 12 - 3
inferno
Segundo semestre: 4 - 4
As previsões de analistas CSGO-FORECAST
---
LDLC White show good game. PiTER very unstable team. You decide but I would advise you not to miss the bid to lose your money due to national considerations.
---
Ldlc not the best team to put on it. Team piter still unstable team but felt her superiority. They will have 3 rounds out to win. I bet piter
Nikita Amonskiy
Mattwy

Россия, Одинцово
---
Match potnenky pretty, but here for me so Ldlc better. Piter ate Won CW .... I will not be long rasspisyvat. The final forecast - Ldlc white.
---
To be honest the controversial match, both teams are good but still it BO3 and it all depends as always on the card and on the mood of the teams. Good luck on rates and good mood. Sincerely MrCreek.