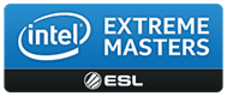 IEM Katowice 2016
Lista de cartão



Eficiência do jogador
Estatísticas detalhadas sobre os cartões
inferno
Primeiro semestre: 12 - 3
Extras. rodadas: 0 - 4
Segundo semestre: 3 - 12
Primeiro semestre: 3 - 12
cache
Segundo semestre: 0 - 4
overpass
Primeiro semestre: 12 - 3
Extras. rodadas: 2 - 4
Segundo semestre: 3 - 12
As previsões de analistas CSGO-FORECAST
---
Brazilians surprised all very bright and excellent game (Tempo Sotrm this regard, too) and to please their fans, reaching the final. Since this final match will be held in BO5 format, ie will be as much as 5 of the 7 cards vsevomzozhnyh! The last game these teams played at this tournament (IEM Katowice 2016) in the group, and then won the LG. They played at the Inferno, and the Brazilians showed a very cool game and took the map on the right. At this point, I even began to doubt a little of Fnatic, but having seen them last vstrchei it doubts were dispelled. Beating without problems VP (which is now in bad shape), they played against Astralis, which was in fact a major challenge for them. They won 2-1 and the Danes have shown a very elegant game. A Astralis were almost the main favorites to win this tournament, because they play very strongly. LG luckier with his rival. Na'Vi was not in proper form, and played so-so, although nervous and gave the Brazilians on the Overpass. It is worth noting that LG showed not the most confident game of defense, which also speaks in favor of Fnatic. What we have, Players: Fnatic> LG; The current form: Fnatic> LG; Meeting each other: Fnatic <LG. The match is very controversial, yet now I prefer Fnatic. My prediction: Fnatic (win); Bet: 5-10% of the inventory (low).
---
Today will be the match of Luminosity vs Fnatic in BO5 format. The game promises to be very tense because there are top 3 and top 1 of the world. What can we say skillo,it is about the same, everything will depend on the workout cards. If Fnatic will not make stupid mistakes, they'll take this match. Luminosity will heat the Champions. So I suggest that you skip this match or bet 5-10% of the inventory on Fnatic. Risk:High.
---
I cast my vote for Fnatic. Yes, the Luminosity in cool form, but they have won recently the Swedes, but it was SP1 questionnaires. And now for the final $ 100,000 VO5 format. As you all know, Swedes take absolutely every lan tournament for the past 2 months, showing incredible game. I think Fnatic understands what form their opponent, and have prepared a couple of fishechek against the Brazilians. Here, much will depend on how teamwork and individual skill. Luminosity in this tournament have shown incredible clutches, but team play was not very much. Fnaty try not to give your opponents to play in the team, forcing them to demonstrate their skill. So the match will be very interesting and tense. As for the maps, will give, the cache (the cards should go for Fnatic) Train, Overpass (have not seen a game the Swedes and Brazilians on the Train, so that there is 50 to 50, and Overpass should take Luminosity) and of the last card new nuke ( joke, though it would be epic with the score 2: 2) to the account of the last card I'm not sure (Coble, inferno mirage) if the fall inferno, have a better chance of LH, on other cards Fnatic stronger.
Bottom line. I see no reason here to put on Shire fnatik only if for the sake of statistics. You either miss and look beautiful ks or drown !!! Well, you can throw a little Shira on x, but it is the same that go to the Rolls ... Fnatic 70%
Андрей Цыпалов
prospare

Россия, Зеленогорск
---
It's hard enough to believe it, but for me, one for each member of the team is on the skill of their opponents
Team play:
Again, both groups showed an incredible team play and just an incredible understanding of their actions and actions Mate. Brazilians have up their sleeve is simply unrealistic concerted action, in other equally unreal, like the Swedes, but the only and most important part of the game is the distinguishing flexibility Swedes .Predstavim situation: Fnatic fly off 7-0 for a strong say on the side of the Train, further followed by a pause, after which LG again take yourself round, but since then, and then the Swedes prochuvstvyvayut key to the game and take the series and in this case they will be not easy to stop, but now imagine a similar situation, but in the role of outsiders perform Brazilians. So 7-0. LG take a break. Take a series of 3 rounds, but then with probability 80% of Swedes analyze what is happening in the round and in subsequent turn off the main link tactics Brazilians, bringing half to account 10-5,11-4
Tactical component:
Plunk that both teams played in their previous games are incredible, how LG has not given and opportunity to capture at least some rounds of the boys from G2 and Na'Vi Contra them on all fronts .This same applies Fnatic, who for a long time to gain momentum but yesterday I was ready to say that I saw the very champion Swedes and in each of the next match I will give preference to them

The moral is:
Not what I say semi-finals, the mood, + 200k
Consider the map
dust_2 (50-50) Both groups play this card at the highest level and each player performs his role at the same highest level and the winner team who no one here will not fall out, because if Dusty is given to one unit, the expense of long necks round It is likely to be lost by
cache (60-40) Fnatic Recently Brazilians began to frequently delete this map that tells us they are not fitness, but the game Fnatic on this map simply can not fail to please
inferno (50-50) Here is going to be unreal Zaruba with sweat, tears, blackjack and ....
mirage (55-45) LG Brazilians play against Na'Vi on this card was just excellent, excellent, as counter as Contra, with regard to the Swedes, then the situation is very, very not very good, because their performance in this tournament we have seen two mirage both of which were played in a salad, of course, do not miss the fact that the Swedes had just gained momentum, however, by the fact that we, Brazilians favorites
overpass (55-45) Fnatic here, for me personally, the Swedes clear favorites .Da, I understand that the LG also play this card at a high level, but again I think the Swedes favorites
traain (55-45) LG situation is similar to the overpass, but little in the other gate
cobblestone (55-45) Fnatic quite a while not seen cobble from these teams, but one interesting fact. We all know that the G2 can not play cobble while LG banyat card, which is a direct consequence of not readiness of Brazilians
Total / Rate:
Bottom line: I think the Swedes are the clear favorites of this match
Rate: I recommend to put 15-20% on Fnatic