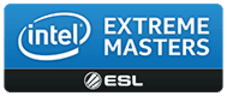 IEM Katowice 2016 NA Qualifier
Lista de cartão



Eficiência do jogador
Estatísticas detalhadas sobre os cartões
Primeiro semestre: 5 - 10
mirage
Segundo semestre: 8 - 6
Primeiro semestre: 5 - 10
cache
Segundo semestre: 11 - 4
Primeiro semestre: 1 - 14
train
Segundo semestre: 9 - 2
As previsões de analistas CSGO-FORECAST
---
Today we have the quarter-finals in 2016 under the IEM Katowice NA and meet with Liquid Tempos Storm. Liquid S1mpla signed what was to strengthen their structure, but so far only Liquid lose him, just barely beat compLexity 16-14. Psledny match they lost by giving LG Card 2 (0-2) and otgryval good, but not as bright as expected of him. Who does not know at the Liquid contract Rzer and so each team member must use this particular mouse, but has problems with S1mple myshkai eoty from the company and can not show them the proper result. All this and a bad game the other participants Liquid affects their failures. And here at Tempo Storm things go the other way around the mountain! They changed composition and new igrkoami already managed to win 2 games in 2016 and show that they are determined to win. Bukmekkery obviously underestimate Tempo Storm! in the lounge 77-23 in favor of the Liquid. And this is the game where the chance of catch Vysk coefficient even more than ... low ... Put on Tempo Storm is not a pity! Guys in shock and it's a great chance to get a huge amount of money and skins
Никита Белочкин
spire171

Россия, Волгоград
---
Well I think that the former GA will be able переигрыть Likvid. The majority of personal meetings went to an asset of the American collective (5-2 account of personal meetings). Despite all problems of "Horses" at them huge potential and opportunities. Besides the favourite of all school students of simple.He joined team I know recently as it put in a team team play, but in respect of a skill the team only amplified.
Brazilians show too good results and already come nearer to the strongest teams of America.
As on me this match 60-40 in favor of horses, especially the match goes within selection to IEM Katowice 2016 (and from Amerpiki there will go only 1 collective). The BO3 format so bigger random isn't expected.