PGL Season 1 Finals
Lista de cartão

Eficiência do jogador
Estatísticas detalhadas sobre os cartões
Primeiro semestre: 6 - 9
train
Segundo semestre: 6 - 7
As previsões de analistas CSGO-FORECAST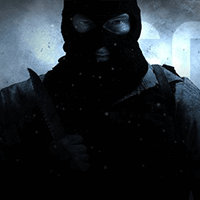 ---
So we see two teams that have fallen below their level, i.e. they observed a game slump. But it should be noted that these two teams fought against Liquid, though VP took the match 2-0, but Fnatic took them 2-1, where Liquid won them Cobblestone, where Fnatic showed her recently good results, but we are given once, though, and could take her. VP, as we saw yesterday, notably strained TSM, though, and lose with the score 2-0. Fnatic recently bo1 flew by VP on the map De_dust2, that VP did not have a top-MAP in the pool. So my vote for the VP. What to bet? Put 10-20% of the top.
Андрій Невмержицький
nevmerzhytskiy

Украина, Житомир
---
Fnatic vs. VP
Very interesting game where teams compete for the finals PGL Season 1. I will say one match will be very "sweaty" and count on an easy win one of the teams is not necessary.
  Fnatic: lately she shows is not the strongest of the COP, but still it is worth to fight for the finals and win. Fnatiki not shown the strongest game against Liquid, but as for me, they did not prevent defeat VP.
  VP: skillovaya very strong and experienced team, which recently won the same Fnatic, but it is not the same game and decided the final. EP showed a confident game against Liquid and the failed game against SCI where they showed that the pressure on fnatik they can not survive.
Bottom line: if Fnatic will not make mistakes then this game will go after them.