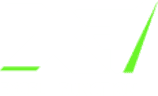 xfunction Masters Season III
Lista de cartão

Eficiência do jogador
Estatísticas detalhadas sobre os cartões
Primeiro semestre: 7 - 8
cache
Segundo semestre: 9 - 2
As previsões de analistas CSGO-FORECAST
---
Bof3. Maps are unknown.
E-frag lost yesterday Dignitas. And it is certainly not very good. The team can begin the recession, but it's very, very unlikely. I think today the guys will bounce back and show her a good game.
uX are now in good shape. And shows good results. But E-frag their chances are very small. Still Bulgarians much stronger and higher class.
Victory E-frag.
Михаил Руцкий
f1x

Беларусь, Мозырь
---
Easy win for the Bulgarian team. E-frag (Gplay) has long been hardened team that received a clear boost in professional KCE when broke for 3-4 places lan finals in SLTV Starladder XIII, despite yesterday's defeat at the hands of the Swedish team Dignitas E-frag not configured just give up on the entire grid qualification for the lan finals and LGB are clear favorites and probably will not give up just because the victory. About the German team uX nothing particularly telling. Victory over Evolution in the weekly tournament of $ 2,000 DingIT this is the maximum uX and this experience will clearly be a little against the E-frag.
The result - 2-0 in favor of the Bulgarian team E-frag.