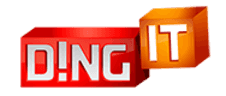 D!ngIT $2000 Weekly Cup #15
Lista de cartão


Eficiência do jogador
Estatísticas detalhadas sobre os cartões
Primeiro semestre: 9 - 6
mirage
Segundo semestre: 7 - 1
Primeiro semestre: 11 - 4
cache
Segundo semestre: 5 - 0
As previsões de analistas CSGO-FORECAST
Антон Дудников
AjAX

Россия, Кропоткин
---
I think that yesterday's match E-Frag all up, today I will give another prediction. I hope that he will pass today!
FORM: D & G is not in the best shape. Over the last 5 games won only Dignitas, 2 losses from the Vega, mousesports, draws with Property and Infinity. All this zastvlyaet nastorazhitsya. Now about Epsilon: the Spanish situation is no better. Reason and won against LGB, but lost Orbit, Publiclir and E-Frag. I'm afraid to assume what is happening in the team when the matches are given BO3 format such teams as Orbit and Publiclir. In general, one can say that the command about the same (terrible) form.
The clock in CS: GO: Both teams closed by 2 profile (3 open). I'll start with D & G: average of 49-80 hours (1 player played tonight, one played last one on the network). At Epsilon: average of 33-74 hours (1 and 2 played yesterday on the network, and "arki" has today managed to play in Call of Duty 3). Therefore, the clock can not give an advantage to the Poles, well, from what works "arki" You can judge the lightness approach to today's match ...
TOURNAMENT: D! NgIT $ 2000 Weekly Cup # 1. This is the first match of the tournament, so that the mood of the teams it is impossible to say something. The winner will meet the winner of ESC - nerdRage, the loser with the loser of that match. The only thing I can add is that I personally think the Poles clear favorites of the tournament, so, all in their hands.
CONCLUSION: Most likely we will see today, 3 cards, but the decisive card must be stronger than the Poles. My choice for Dobry & Gaming.