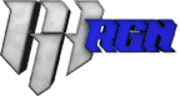 RGN Pro Series EU
Eficiência do jogador
Estatísticas detalhadas sobre os cartões
Primeiro semestre: 9 - 6
cache
Segundo semestre: 7 - 1
Equipe
Nome do jogador
Matar
ADR
Mortes
K/D

Dignitas

16

---

7
Primeiro semestre: 9 - 6
cobblestone
Segundo semestre: 7 - 6
Equipe
Nome do jogador
Matar
ADR
Mortes
K/D

Dignitas

16

---

12
Primeiro semestre: 1 - 14
overpass
Segundo semestre: 0 - 2
Equipe
Nome do jogador
Matar
ADR
Mortes
K/D

Dignitas

1

---

16
As previsões de analistas CSGO-FORECAST
Антон Дудников
AjAX

Россия, Кропоткин
---
The match between the average level. Dignitas now at the peak of their performances, absolutely beat all but the top teams (EnVyUs, NiP), also had a fantastic time at Gfinity. GPlay we have long not seen, the last time the team played at the SLTV StarSeries and since then have not played a single match. It is difficult now to say something about their game form. But I must say that in Kiev, the Bulgarians surprised absolutely everyone, but online all the same they are not so good.
About the tournament: the Semi-finals of the upper bracket of the tournament RGN Pro Series. Both teams came out with 1st place (we were a group of 4 teams, out 2). Further past the 1/4 finals (dignitas beat Piter 2-0, GPlay - Epsilon 2-1). The winner of the match will face the winner of a pair Gamers2 - LGB, losing Epsilon. We can immediately say that the team is set up well for the tournament and will compete for prizes. If the Danes do not want to fly in the bottom grid, today they will not be a very difficult game.
Михаил Руцкий
f1x

Беларусь, Мозырь
---
Dignitas now showing a great game playing with teams such as the Titan, VP and showing a great game against EnVyUs.
The fight I do not rule because their opponents are not less stringent Bulgarians from Gplay, or rather ex-Gplay which, as we all remember, showed a brilliant game on lans StarSeries XIII which originally arrived as outsiders and then were able to get out, even in the semi-finals.
This trip to LAN clearly gave them the lion's share of experience but online their last match against LGB bit guarded, despite the fact that Gplay bo3 still took the match with a score of 2: 1 on the maps at the peak of their game LGB (Map Mirage) left much to be
Best (LGB card left with the score 16: 3).
Also you can take into account the last meeting face to face online StarSeries XII where victory with blood and sweat but still pulled Dignitas co 2: 1 on the maps.
In the end, I can say that the struggle in this match will be, since at stake is the semi-finals of the top grid RGN Pro Series.
But his voice still give the Danes that I personally hit his game online for the last time.
Макс Бабушкин
Maxilele

Россия, Новосибирск
---
It seems to me that there is ez game for Digi because Gplay new composition, and then mono to understand what the Digi win this fight, and the Digi on top form The average risk, then decide how much to bet, yet you saw the match fnatic vs CLG