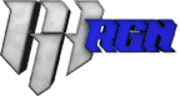 RGN Pro Series EU
Lista de cartão

Eficiência do jogador
Estatísticas detalhadas sobre os cartões
Primeiro semestre: 7 - 8
train
Segundo semestre: 7 - 8
As previsões de analistas CSGO-FORECAST
---
Do not say yato cw play well. Piter played much better. But it is worth noting that both teams are unstable. Hopefully this will not affect the game. For this we put on Piter.
Nikita Amonskiy
Mattwy

Россия, Одинцово
---
Well, the wolves have to take this match, but we take into account the fact that it is independent and bo1 VChE due to set up a team and from the card.
---
It is not ez to CW but not ez to Piter both teams are very experienced. And the chances are equal. I would like to say that this BO1 and this match is not predictable. My advice to you: do not make bets on the match. With respect MrCreek.
---
BO1 series of constant risk, but the victory over the CPH Wolves NAVI inspires them more confidence than a series of defeats the team PiTER.