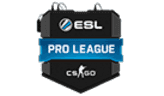 ESL Pro League Season 3
Eficiência do jogador
Estatísticas detalhadas sobre os cartões
Primeiro semestre: 13 - 2
mirage
Segundo semestre: 3 - 5
As previsões de analistas CSGO-FORECAST
Никита Белочкин
spire171

Россия, Волгоград
---
Today we will investigate 2 games within qualification on ESL Pro League Season 3.
We are expected by oppositions of these teams on cards: de mirage and overpass.
For a start we will walk on qualification standings:
Fsid3 - 0 points (these are the first games within qualification)
Astralis - 6 points after 4 meetings (2 victories and 2 defeats)
I remind that from Europe to this mador a tournament there will go only 4 teams therefore all are interested in a victory.
Flips rather not bad proved to be on the Acer Predator Masters powered by Intel Season 2 Finals tournament where could take the second place. The team 2 times for a tournament lost the CIS and that conceded twice to winners of an ivent (Mauzam).
EX-TSM, they Astralis after creation of the organization strongly afflict me now. Danes last year fought for TOP1 a line in a rating of world teams and all trusted in that that the team will only improve the game. Unfortunately instead of game improvement, at them some recession of game activity went. Of course a situation not deplorable as at VP, but nevertheless these Danes can play much better.
We will talk a little about cards and balance of forces on them:
De mirage
Astralis - 60.47% (the 43rd card is played)
Fsid3 - 61.4% (the 57th cards are played)
In spite of the fact that flips play this card slightly more productively more, two meetings of these teams on the Mirage card left for Tsm.Prich one meeting ended with the score 16-1 in favor of Astralis.Tak that on a mirage favourites also I consider Danes.
The general statistics of personal meetings 5-1 in favor of Astralis.
On the basis of all this I give the vote for Astralis with a sottnosheniye of forces 55-45 in their advantage.
---
Today ESL us on the map Mirage. Last time Astralis won Mirage in Na'Vi 16-13 and showed that they are ready to act out this map well even with the teams T1 level. FlipSide the contrary lost 5-16 and had a terrible day. In class a distinct advantage in this team Astralis and decent wins back the last matches, given that she spends with their teams T1 level. Here, everything is clear if Astralis will play at full strength, it would be an easy win for them.