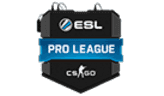 ESL Pro League Season 3
Efektywność gracza
Szczegółowe statystyki na kartach
Prognozy analityków CSGO-FORECAST
---
Today we have a match in the tournament ESL Pro League meets and mix Russian and Ukrainians and Poles. VP continuing series of failures and 3 month one can not be beat. Although their last against Dginitas on Overpass I liked the game, they lost 14-16 and stupidly merged because of their stupid mistakes. But do not forget that it can be said Overpass crown map of Poles, and today we played Dust II in which both teams have lost the last time, but Na'Vi peak this card more often and show better results in it (Na'Vi - 60 % win; VP - 45% win). Also in favor of Na'Vi is the fact that the VP now really bad and show poor results. But do not forget what is still unstable, our favorite team CIS (Remember nedvanie 2 loss SK), so be careful.
---
The percentage of Navi would have been more if not srali those two games against team SK. But nevertheless, looking at the statistics VirtusPro, somehow more inclined to our guys. Map Dust2. Navi win it much more often. Yes and the poles are not in such a form.
Virtuspro lost to Faze, Patikam and Dignitas. But in last game they lost with the score 16:14. But nonetheless it's a loss.
Navi before ESL League Luminosity won 2:0. Then cards were exchanged with the team Astralis. And suddenly prograli SK. But today, Na'vi should take this game.