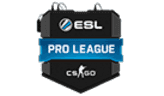 ESL Pro League Season 3
Lista kart

Efektywność gracza
Szczegółowe statystyki na kartach
Pierwsza połowa: 4 - 11
mirage
Druga połowa: 1 - 5
Prognozy analityków CSGO-FORECAST
---
I must say that this BO1, which means very high risk of burn, so put on your own risk! Today we have a match in the tournament ESL Pro League Season 3 and found Dignitas with VP. Let's start with the patient, Virtus Pro 3 months can not win and no one knows when will be interrupted a series of setbacks. Of course, it is already playing to the advantage of Dignitas, which is also not the best way vytsupili against the SK, losing 1-2, but it seems like they won ALTERNATE aTTaX and showed that they are ready to win. As for the card, will be played by the Mirage, the last time he played against the Poles FaZe (byvashih G2), and lost 10-16. Dignitas opposite last won at the Mirage against SK and won 16-9. This game is very much to be said in favor of Dignitas, the only thing that can happen is if the VP finally get together and start to win (which is unlikely)
Никита Белочкин
spire171

Россия, Волгоград
---
Meeting of teams within qualification to the ESL Pro League Season 3 tournament where from Europe there are only 4 collectives. The prize fund of a tournament makes 750k greens that the huge sum for any team.
Between teams there will be 2 games in BO1 formeta today: de mirage and overpass.
Dignitas recently I was afflicted strongly, namely it is about a tournament 99Damage99 where these children conceded to Danes from Sk.Krome of that Digi showed unconvincing game in a semi-final against ATN, having nearly given the peak (de cache) besides that conducted for attack 12-3. Game came to the end in overtimes, but in that that Danes awfully played the fact.
VP is unstable Poles at whom game aren't glued this year. This team loses over and over again and it is a high time to gather. Poles played already 4 matches in qualification of ESL and all 4 games lost. If aren't able to take away 2 today's matches, so large tournament can wave with the handle. Nevertheless Poles in last game on 2 cards against фнатик proved to be quite good game, trying to fight back the strongest team of the world.
We will talk about the card where there will be a fight:
Overpas:
VP - 60.61% (33 cards are played)
Dignitas - 58.54% (41 cards are played)
Here a few wines-reyt it was inclined towards Poles, but ochityvy number of games - forces are approximately equal. In general games of these teams in the last half a year it as a swing which that are displaced in one party, in another. To put on such games also in BO1 - or better pass huge risk therefore put a minimum.