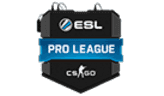 ESL Pro League Season 3
Lista kart

Efektywność gracza
Szczegółowe statystyki na kartach
Pierwsza połowa: 10 - 5
cache
Druga połowa: 6 - 8
Prognozy analityków CSGO-FORECAST
WonderDuck

Артём Шлячков
SHlyachkov

Россия, Дзержинск
---
Match well, very controversial, but, in my opinion, the Renegades team has more chances to win. And for this I have a number of reasons. First, the Renegades team has good recent results. Secondly, the map de_cache team LA Renegades played often and with great, in my opinion, success than their rivals team NRG. The Renegades stats on this map from 18 matches 11 wins and 7 losses. The NRG statistics of the worse: 3 matches( only 1 win and 2 losses). In the end, I want to say that I would recommend or skip the heal yourself match, or the minimum bet on the Renegades team.
Глеб-J Савушкин
itisnowornever

Россия, Югорск
---
Renegades versus NRG
Tournaments: ESL Pro League Season 3 "8 spots for the LAN Finals ($ 750,000 total prize purse)«
Best of I
Map: cache
Online / LAN - Online
Team: NRG
Players:
Fatih '' gob b '' Dayik [0.82]
Nikola '' LEGIJA '' Ninić [0.93]
Justin '' just9n '' Ortiz [1.01]
Peter '' ptr '' Gurney [1.05]
Samuel '' SileNt3m '' Portillo [0.97]
Team rating: 4.78
Player ranking: 0.956
The last team meeting
NRG / Cloud9 [dustII 9-16; cache 9-16]
NRG / BOTS [cbble 16-10; dustII 16-13]
NRG / MAnimosity [cbble 16-4; dustII 16-10]
NRG / Selfless [inferno 5-16; dustII 18-22]
NRG / Winterfox [inferno 16-12]
Team: Renegades
Justin '' jks '' Savage [1.11]
Aaron '' AZR '' Ward [1.07]
Karlo '' USTILO '' Pivac [1.05]
Yaman '' yam '' Ergenekon [0.98]
Chad '' SPUNJ '' Burchill [0.90]
Team rating: 5.11
Player ranking: 1,022
The last team meeting
Renegades / Splyce [inferno 16-6]
Renegades / Splyce [train 16-4]
Renegades / TeamSM [cbble 16-19; cache 16-4; pass 10-16]
Renegades / Tempo Storm [cbble 9-16; inferno 14-16]
Renegades / Liquid [dustII 7-16]
Analytics:
Renegades
Strong enough staff Australians. If my memory serves me, they are among the three strongest teams in their region. And this is a very good result. And I think these guys will soon break into the top teams in the world. About the cache map. The team renegades on this map of the victory over the team of TSM (A in the match for SCI played Adren so that it can be considered an achievement. Against Adrena win with the score). The rest on the little things. In total we have 11 wins and 7 defeats on the map cache of Australians teams face.
NRG
Not a bad multinational team. The last in the line top 20 teams in the world. The team plays a wonderful experience smeared player of German nationality - Fatih '' gob b '' Daiki. I think guys really want to win in this meeting. What is it with guys cache'em. One win and two losses. So-so for the global value team. The guys really need a victory in this match, in fact as well as Australians.
Bottom line:
In Chernobyl team will win the renegades.
Rate: The recommended rate - 7% of the bank's team Renegades
Good Luck and Have Fun!