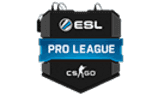 ESL Pro League Season 3 Finals
Efektywność gracza
Szczegółowe statystyki na kartach
Prognozy analityków CSGO-FORECAST
---
There should be no surprises. Liquid after leaving "s1mple" have become much weaker, and the level of the top 1 world obviously did not act out. Today they will meet with one of the strongest teams in the world at the moment - Ninjas in Pyjamas. Swedes advantage of all the parameters of the Americans, so my vote goes for them. My prediction: NiP (win).
---
There's a lot of paint will not be brief and that would make it all clear . The confrontation between NiP vs Liquid in this match a clear fovarit NIP and it's true . First I wanted to say the NIP is now in good form yesterday and beat Astralis which not reasonable and did not lose , but Liquid last won at loboi team and then in the last 5 matches of 3 defeats, 2 victories over the weak comandi . The skill of preimushestvo NPCs on tactics too, the NIPs and the experience is also the NIPs . My vote go for nip as they are right now in good shape and the tournament is very important for all because a large prize Fund . ESL Pro League Season 3 Finals with the Fund:

1. $200,000

2. $90,000

3-4. $44,000

5-6. $36,000

7-8. $31,000

P . S . Thank you for your attention , all successful bids.
Михаил Глотов
hardcore

Россия,