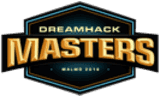 DreamHack Masters Malmö 2016
Lista kart


Efektywność gracza
Szczegółowe statystyki na kartach
Pierwsza połowa: 13 - 2
mirage
Druga połowa: 3 - 3
Pierwsza połowa: 10 - 5
inferno
Druga połowa: 6 - 5
Prognozy analityków CSGO-FORECAST
Дмитрий Солопов
DM>1<TRY

Россия,
---

The winner of this meeting passes further, the loser leaves.
Both teams have no defeat on tournament. Especially all were surprised the Tyloo team having won Liquid and LG which won the first major tournament. The match will take place in the BO3 system.
As on me, it seems to me that Na'Vi will pass further. Because Na'Vi have more experience behind shoulders, it is more than tactics, firing is better. Watched also the game Tyloo with LG, and there anything special was not because played as though usual mm and all. I from Chinese did not see any tactics.
I think it will be possible to fill in on Na'Vi - 10-20% of a top.
---
Chinese infect eSports fans with his play. They beat the Liquid and LG. It should be noted that those defeats were due to underestimation of the opponent or, because of the reluctance to play as an incredibly stupid mistake committed by the Chinese, and both teams had to win easily. In the Na'Vi all right motivation, and it is clear that they want to win. This match will take place the way with Guardian, who has cured his arm, and I whether this team will not know plus as Starix win back very cool, and if the Guardian can not turn on the game, the strong Chinese can punish Ukrainians. But I think that Slovakia is ready to Major, why incidents happen. My prediction: Na'Vi (win).