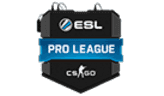 ESL Pro League Season 3
Lista kart

Efektywność gracza
Szczegółowe statystyki na kartach
Pierwsza połowa: 3 - 12
cache
Druga połowa: 13 - 2
Prognozy analityków CSGO-FORECAST
---
Currently Faze are in the form of bad for them, often losing. Mousesports as shot in 2015 and kept at the level of T1 and projecting team really cool. Cache play both teams, but all the same the last matches it better obtained from the Germans, so the map I tend to Mousesports. The current form of the same, as I wrote, it is better at Mousesports, which have a solid preimushestv over Faze. For all these reasons, my prediction: Mosesports (win).
Артём Шлячков
SHlyachkov

Россия, Дзержинск
---
In this game , in my opinion , it is the favorite team mouzsports. First , the team is not faze very good results in mouzsports is all very well . Mouzsports show a very good game in recent matches . Second, the map of de cache mouzsports team played not bad. As a result , my verdikt- rate is 10 % of his team on invenorya mouzsports.
Альберт Асадуллин
Fox

Россия, Екатеринбург
---
Good afternoon.
Match two small teams and mouz FaZe.
Let's look at the stats of the two teams, mouz in recent matches all davolno not bad compared FaZe. And if you look at the statistics of victories / defeats the clear favorite here mouz. So my choice Mouz.
---
Important for both teams qualifying at ESL.
Skill: Skill both teams are equally cool, well my voice, I will give for the Mauz, as it is online games, but they play hard online.
Tactics: Then I, too, give your vote to the Germans, as they now have two coaches who will love to teach them something.
Map: to cache both teams play almost the same, but all the same voice I will give the five from Germany.
_____________________
I will give the team Mauz, but I advise you not to drown them your vote.