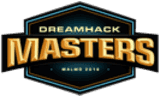 DreamHack Masters Malmö 2016
Lista kart

Efektywność gracza
Szczegółowe statystyki na kartach
Pierwsza połowa: 4 - 11
cache
Druga połowa: 3 - 5
Prognozy analityków CSGO-FORECAST
---
Mouz can compete with the LG , though not very strong , I think that the match will be interesting, but to fight against a team that is stronger fnatik I think is meaningless , the LG in good shape , trying to "grab " all the titles that opinion is not only mogut.Moe changes in the final come Na'Vi and LG
Артём Шлячков
SHlyachkov

Россия, Дзержинск
---
Prediction: 1критерий: Shooting. Shooting, as a part of the match CS:GO is very important. In this confrontation with this controversial component. In the team of LG has a lot of good Aimanov. Moreover Fallen is an outstanding Awp player at the moment. On the other hand, the team mouzов also good hands. But overall shooting advantage( though not great) team LG. 2nd criterion) Tactical component: there is still sporne because every team showed at the tournament, their tactical potential, in my opinion, they can surprise their opponents. So on the tactics of 50: 50. 3) map: de cache ~ 53% LG De dust 2~ 53% LG because of Fallena mirage~ 53% LG Cobble~ 52 LG Owerpass~ 53% mouz Inferno~63% LG De train~ 60% LG Outcome: victory for team LG, but not more than 7% of your inventory
---
so
Game LG-MOUZ just around the corner so it will investigate Scylla and mood of the players.
LG: Now guys are in good shape and win everything just dragged. The team is not as experienced as the Fnatik and pass on the next tournament they already have, so they may lose, but the sense I do not see.
MOUZ: Experienced team but now they are not in the best shape. And the attitude that they do not have what you need.
For hours approximately equal ratio
At LG little more in general, as well as 30-50 hours in obeh commands.
result
LG WIN
Risk: 5 | 10
20-30% of the bank.
We believe in LG and we wish them good luck!