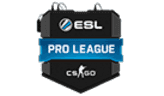 ESL Pro League Season 3
Lista kart

Efektywność gracza
Szczegółowe statystyki na kartach
Pierwsza połowa: 6 - 9
overpass
Druga połowa: 1 - 7
Prognozy analityków CSGO-FORECAST
Никита Белочкин
spire171

Россия, Волгоград
---
Today we will investigate 2 games within qualification on ESL Pro League Season 3.
We are expected by oppositions of these teams on cards: de mirage and overpass.
For a start we will walk on qualification standings:
Fsid3 - 0 points (these are the first games within qualification)
Astralis - 6 points after 4 meetings (2 victories and 2 defeats)
I remind that from Europe to this mador a tournament there will go only 4 teams therefore all are interested in a victory.
Flips rather not bad proved to be on the Acer Predator Masters powered by Intel Season 2 Finals tournament where could take the second place. The team 2 times for a tournament lost the CIS and that conceded twice to winners of an ivent (Mauzam).
EX-TSM, they Astralis after creation of the organization strongly afflict me now. Danes last year fought for TOP1 a line in a rating of world teams and all trusted in that that the team will only improve the game. Unfortunately instead of game improvement, at them some recession of game activity went. Of course a situation not deplorable as at VP, but nevertheless these Danes can play much better.
We will talk a little about cards and balance of forces on them:
OVERPASS
Astralis - 78.43% (51 cards are played)
Fsid3 - 56.25% (32 cards are played)
Directly speaking the card оверпасс has to without chances go to advantage of Danes as it is one of their best cards. But having rummaged in statistics, I dug out the interesting moment about a meeting of these teams on the card оверпас. Its essence consists that teams of all there met once and the victory went to advantage of the CIS of collective. It is difficult to tell for what reason it occurred so there is a probability of that that TSM merged then game (but perhaps and were simply weaker). Flips in the final were played from mauza on an overpasa and Germans rather easily played them, and Astralis is much stronger Mauzov.
Here in my opinion the opinion at Danes even has more than chances than on a mirage. A ratio of forces 60-40 in advantage Astralis.
---
FlipSide last won Overpass at E-Frag with a score of 16-7 and showed an excellent game. Astralis contrary lost, but just 14-16 and the match was a Na'Vi. But they beat CLG on this map 16-3. Also it affects a distinct advantage over the class and skill of the players. There is likely to leave the map of Astralis, but FlipSide can show her a good result and unpleasant surprise the bookmakers.