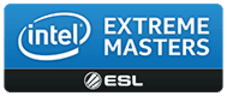 IEM Katowice 2016 NA Qualifier
Lista kart


Efektywność gracza
Szczegółowe statystyki na kartach
Pierwsza połowa: 10 - 5
inferno
Druga połowa: 6 - 1
Zespół
Nazwa gracza
Zabić
ADR
Zgony
K/D

Cloud9

Skadoodle
14
42.9
8
1.75
n0thing
19
57.9
12
1.58
shroud
20
55
10
2.00
Stewie2K
18
44.4
11
1.64
freakazoid
19
47.4
8
2.38

16

---

6

Day Dreamers

cranberries
6
66.7
18
0.33
puppers
18
55.6
16
1.13
steezy
11
45.5
18
0.61
PureR
5
40
19
0.26
thelastarab
9
55.6
19
0.47
Pierwsza połowa: 6 - 9
cache
Druga połowa: 10 - 2
Zespół
Nazwa gracza
Zabić
ADR
Zgony
K/D

Cloud9

Skadoodle
22
31.8
14
1.57
n0thing
15
46.7
18
0.83
shroud
32
46.9
16
2.00
Stewie2K
18
50
18
1.00
freakazoid
20
30
19
1.05

16

---

11

Day Dreamers

cranberries
14
50
25
0.56
puppers
16
18.8
19
0.84
steezy
11
54.5
21
0.52
PureR
22
31.8
22
1.00
thelastarab
21
42.9
21
1.00
Prognozy analityków CSGO-FORECAST
---
Cloud9 scored a perfect shape to meet nouneymami, which even do not dig no disk imaging. There semifinals IEM Katowice 2016 NA, and the Cloud9 this tournament must win, so no reason to merge them and if not Cloud9 nachudil, you must take 2 cards from the command
Никита Белочкин
spire171

Россия, Волгоград
---
One more meeting within qualification of the IEM Katowice 2016 tournament, nakotory will go only 1 team from a new light. Each team from participating very much wants to get on a major where the main prize fund makes 250k greens.
Day Dreamers is a young collective which will play for the first time on missile defense to a scene and it has a good opportunity to prove to be. Will debut of course on qualification with such competitors it is unreal difficult and chances of a victory at these children it is insignificant are small. However they in a sleeve have a bargaining chip - that nobody knows them and the majority underestimates them.
Cloud9 - TOP1-3 team of America which also enters TOP10 of teams of the world. These children have an extensive experience of performance on world tournaments, against the strongest teams of the world. Besides their level of game is very high (firing, a team play and tactics). The team stays in a good form and the last results to that confirmation.
In summary I want to tell that in this match there has to be a convincing victory of Cloud9. They have huge superiority over the opponent and the team-nouneymu needs to hope for a miracle which hardly happens.