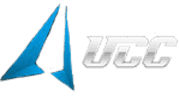 Uprise Champions Cup Season 4
Lista kart

Efektywność gracza
Szczegółowe statystyki na kartach
Prognozy analityków CSGO-FORECAST
Илья Зверев
vigonradov

Россия, Москва
---
Today we will be in a Bo3 format. Match important for both teams and both teams will sweat for the victory. Let's examine.Both team are showing not bad results and average of the clear favorites of the match I can't see. In this match will be in my opinion to address the preparedness of the teams. Opinion: Both teams pick 1 map and decided on the 3rd . So I definitely vote for AGG because lately they are a little better. Summary: AGG WIN . Risk: high.
Никита Белочкин
spire171

Россия, Волгоград
---
Poles have abruptly proved to be in qualification to DH yesterday, so still there is a gunpowder in powder flasks. This tournament has a prize fund in a size 40k of greens and Poles should cling to any opportunity to prove before new sponsors. The match takes place within group B where not everything is so simple. In group there are Finns from ENCE and Russians from Gambit Gaming, so the competition for 2 first places will be serious. For both teams this first meeting within group and both collectives are interested in a set ochkov.ence yesterday have shown the dostoyany resistance to Swedes from Ancient, having conceded with the score (10-16,11-16). But on it their performance in DH has come to the end hardly having managed to begin.
Among themselves teams met 1 time and the victory has gone to advantage of ENCE (22-18,16-14).
The match in the BO3 format has to place all points in places, but with the minimum overweight in connection with yesterday's game of Poles I give him the vote.
Альберт Асадуллин
Fox

Россия, Екатеринбург
---
Hello!
Today will be a match between two almost identical team skills, and today we find out who among them is stronger.
Play AGG against Ence. Honestly I do not know who could have won because they played the same way, in the sense that one and the other team can show today one game, and tomorrow another, so that I would have missed this match, and if you still dare place a bet on this game, I would put on the team Ence.