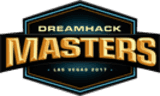 DreamHack Masters Las Vegas 2017
Lista Carta



Efficienza Player
Statistiche dettagliate sulle carte
Prima metà: 5 - 10
overpass
Seconda metà: 4 - 6
Prima metà: 12 - 3
nuke
Seconda metà: 4 - 0
Prima metà: 12 - 3
train
Seconda metà: 4 - 1
Le previsioni degli analisti CSGO-FORECAST
Александр Абраменко
!ntruder

Украина, Киев
---
What to say? Between a play top 1 and top 2 world-ranked teams. At Astralis more confident of victory, but the Poles are not going to give up just like that. The chances of 50 to 50, but more faith in the Danes, as they are elegant form, especially dupreeh.
---
We expect a very tough semi-finals. Moved VirtusPro Fnatic and Mousesports. In turn, the winners of the last major Astralis have not encountered any problems in the group and in the match against NiP, showing us that they are not going to "slide" a year ago EnVyUs.

Both teams showed good game, but I think that now very few who can stop the Danes. But I don't think the poles are easy to give them a place in the final. Suggest not to miss this spectacular semi-finals :)
Антон Дудников
AjAX

Россия, Кропоткин
---
To begin with I must say that today we see a really interesting match, because they will play teams that occupy 1 and 2 place in the top teams, namely Virtus.pro and Astralis. Both teams have long been preparing for this tournament and reached the final at the last Major ELEAGUE in Atlanta. I should add that it is a semi-final and the team, which finished 3-4 place gets $ 25,000. The team took 2nd place will receive $ 100,000. Agree, the difference is very large, this is another factor to the fact that the teams will be sweating today and try to win the struggle.
On the grid of the tournament: At the moment, the Poles have experienced difficulties in the game only with the gambit, but managed to get out of the group. At the moment, the team is in good shape, that has been proven in the game with Fnatic. The Danish part of the now generally carries all his rivals in the dust, out of the group with first place and in the ¼ finals have left NiP chance of beating them 2-0. That is, until the entire tournament or a lost card, the command does not explicitly going to stop.
Training: Virtus.pro - an average of 65 hours. Astralis - average 46 hours. Here the advantage of the Poles.
Tactics and maps: As policy makers personally, I would have given an advantage to the Danish team, with the arrival of a new captain of the team began to play more interesting, there are new rounds. In general, one can see that the guys are not standing still and is constantly coming up with something. Maps Virtus.pro: Cobblestone, Mirage. Maps Astralis: overpass, train, Cache, Inferno. 50:50 - Nuke. So, on the cards, as we see, is also an advantage for the Danes.
If summarize, my vote goes for Astralis, they are stable, the AWP if it fails, it is very rare. As for the Poles, on their side only the amount of training, but it is in fact this is not the most important factor. Winning Astralis.