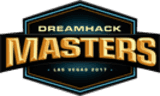 DreamHack Masters Las Vegas 2017
Lista Carta

Efficienza Player
Statistiche dettagliate sulle carte
Prima metà: 13 - 2
nuke
Seconda metà: 3 - 3
Le previsioni degli analisti CSGO-FORECAST
---
This match opens a great DreamHack Las Vegas. Astralis - Champions ELEAGUE Major. Against them plays average CompLexity of team USA that is playing unstable with teams of their level. What can we say about this match?
However, there is a risk, as the match is a Bo1, so any team can throw the game.
Александр Абраменко
!ntruder

Украина, Киев
---
Any map except de_cbble at Astralis with both positive indicators, as opposed to the Americans. They just did everything very badly. None of the maps, where they can play well. So there is no problem for the Danes.