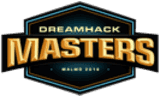 DreamHack Masters Malmö 2016
Efficacité du joueur
Des statistiques détaillées sur les cartes
Premier semestre: 5 - 10
inferno
Deuxième moitié: 4 - 6
Premier semestre: 11 - 4
cache
Deuxième moitié: 5 - 1
Premier semestre: 7 - 8
train
Deuxième moitié: 9 - 4
Les prévisions des analystes CSGO-FORECAST
Дмитрий Солопов
DM>1<TRY

Россия,
---
Match of group C, the winner passes further, and the loser takes off.
NiP - legendary team against which nobody could win earlier. They have behind shoulders a lot of experience, but I am confused only that,
that they constantly kick the 5th player. Before NIP if did not win tournament, then took 1-3 place. Now all with everything not so.
Astralis-one of the most successful structures of Denmark began the way with CS:Source, but the success in CS:GO to them came only in 2014, during performances for Team Dignitas. In team within a year often there were replacements, however the fixed part which Xyp9x, device, cajunb, dupreeh and karrigan were.
Advantage of Astralis is in what they play the same structure for a long time, as before, and they kikat nobody because of any mistakes, in difference from NiP
Both teams have 1 victory and 1 defeat. That NiP as Astralis played and won CSLG.If to look on the account,
at Astralis only 1 player won back in minus (13-15) (Hyp9x) the others everything in plus.
At Nip zhe 2 players won back in minus and though they the first half finished 13-2!!!
Both teams lost Dignitas.Astralis lost with the score 9-16, and Nip 2-16. That that was won back about anything by Nip against Dignitas, did not even resist.
I think in this meetings the team will win - Astralis.After all they really deserve to pass further, especially here BO3.